Dog Control Officer
Dog Control Officer:
Butch Hankey
Asst. Dog Control Officer:
Eileen Hankey
Phone & Emergency Number:
Phone: 315-695-4555
Emergency Phone Number: 315-317-3010
Address:
69 County Route 57A
Phoenix, NY 13135
Description:
The Dog Control Officer (DCO) is responsible for local enforcement of NYS Agricultural and Markets Law - Article 7 and The Town of Schroeppel Dog Control Code. The Town of Schroeppel DCO will respond within 24 hours to reports of dogs running loose at large, dangerous dogs and dog bites.

When a dog is seized or impounded due to the above violations, the DCO will notify the owner and file a "Dog Seizure and Disposition" report with Town Clerk's Office. The owner must show proof of valid dog license and up-to-date rabies vaccination upon release of the dog, along with payment of the dog's impoundment/housing fees.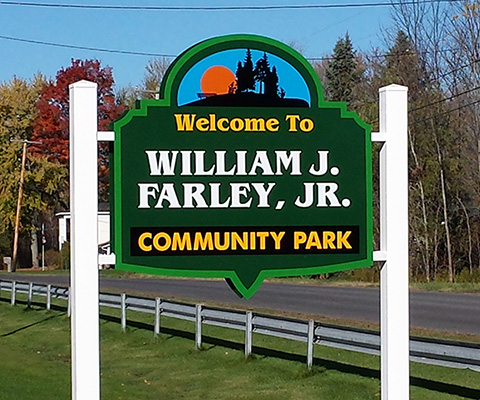 Payments
All payments can be made at the Town of Schroeppel Town Clerk's Office, 69 County Route 57A, Phoenix, NY 13135.
Our Town Pups
Remember...when you license or renew your dog's license in the Town of Schroeppel, to bring their photo for the photo board.