Viewing 1 - 3 of 3 stories
CR57/Huntley Rd Water District:

Previously... The Public Vote was held on August 3, 2023 and was passed. A Public Hearing was held on Tuesday, April 25, 2023 at 6:05pm at the Town Building. A public hearing was held on August 16, 2022. A mandatory referendum (vote) was scheduled,on March 9, 2023 from 12pm to 8pm at the Town Hall (which has been rescheduled to August 3, 2023). If the vote is positive, design of the project will begin. Bidding is scheduled for Winter/Spring 2024 with construction expected to begin Fall 2024.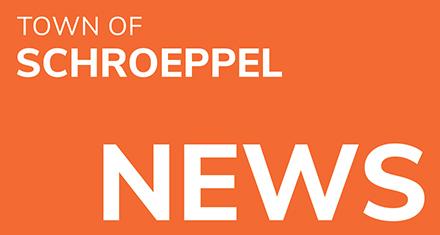 2022 Comprehensive Plan:

The Town of Schroeppel Comprehensive Plan was adopted on October 18, 2022. A copy is available below. Previously ... The Town of Schroeppel Comprehensive Plan was presented by Saratoga Associates on June 21, 2002 after the Town Board Meeting with a slide show presentation. Once the presentation was complete, the residents had the opportunity to address the engineers with any questions, concerns and comments.
Bankrupt Road Water District:

Construction is expected to begin Fall 2023 and be completed in Summer 2024. A map of the Water District is available on the Water Department webpage. Previously... A public hearing was held on December 20, 2022 to present the updated project costs, as detailed in the letter mailed to property owners in the District dated December 7, 2022. As presented at the public hearing, if a petition to hold another vote is not submitted by January 20, 2023, the project can be awarded to the contractor and materials can be ordered. Lead times on ductile iron pipe (DIP) are a minimum of 6-9 months right now. Based on this, materials won't be delivered for construction until late summer/early fall 2023. December 6, 2022: The Resolution ...
Viewing 1 - 3 of 3 stories